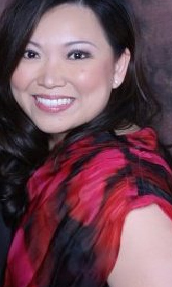 Precilyn Silvestre-Melo, DDS​ – Certified Board Member (2002)
Dr. Silvestre- Melo's dental practice in Newark, California is devoted to restoring and enhancing the natural beauty of your smile using conservative, state-of-the-art procedures that will result in beautiful, long lasting smiles.
She has been passionate in practicing  cosmetic dentistry and general dentistry for patients in Newark, California and surrounding areas for 9 years.
Her established private practice and commitment to excellence has gained the trust and satisfaction of her patients.
Dentist near me?She is committed to continuing education and makes use of the latest innovations to provide her patients with the advanced care and technology.
In addition to that her gentle hands, techniques and awareness to the needs of her patient are enough to relax even the most anxious patients.
She is pledged to help you restore, achieve and maintain the beautiful smile we believe you deserve.
Invisalign Certified
Lumineers Certified
Snap-On smile Certified
Sapphire Certified
Why choose Dr. Precilyn Silvestre?
Why choose Dr. Precilyn? There are thousands of dentist in California. However, they are not equal. Each of them has their own attributes prior to their specialization.
Dr. Precilyn Silvestre is specialized in General Dentistry. This dentist diagnoses, treats, and manages your overall oral health care needs, including gum care, root canals, fillings, crowns, veneers, bridges, and preventive.
Choose Dr. Precilyn because she provides overall solutions to your dental problems.
The point is, you need to listen to her and spend time to visit the dentist every 6 months recall.
Best Dentist in Newark Ca
Situated in 5910 Thornton Ave. Ste. B Newark, CA  
94560 
510-792-4525 
drpmelo@gorgeoussmiledental.com
Dr Silvestre-Melo has amazed hundreds to thousands of patients in Newark Ca with her extraordinary care and gentleness.
As a matter of fact, there is a big number of kids in her records and she is really enjoying the caring for kids becasue she herself is a mother with kids. Thus she knows and understand how does it feel being a kid and what they really need.
Best Dentist in San Jose Ca
The best dentist in San Jose Ca is still Dr. Silvestre-Melo unanimously. Alright, it is not being biased but you can base it on how many patients she handles everyday.
The records show that she can accommodate more than 20 patients a day. Imagine? In other words, she is being trusted by many patients in San Jose ca and theya re happy tom come back again and again because of the charm she imparts.
Her charm is irresistible and you will surely love her as your dentist in San Jose Ca. The traits of a best dentist is in her from experience and innovations plus the winning team – they are perfect dental care provider indeed!
Located in 750 North Capitol Bldg. C Suite 8 San Jose, CA  95133 
408-926-2221 
drpmelodds@gorgeoussmiledental.com, Dr. Silvestre-Melo will guarantee the best service you ever need!
Best Dentist in California
Dr. Silvestre-Melo together with the team is the best dentist in California undoubtedly!
From awards, facilities, technology, passion, and the HEART of a GENTLE DENTIST – holistically, she is the best dentist in California! Come and visit her dental offices and see it for yourselves.