We offer our patients exceptional dentistry that can ensure a lifetime of healthy and gorgeous smiles.
OUR COMMITMENT TO SERVICE. We are offering superior patient care with the belief that everyone deserves the self-confidence that comes with having a beautiful and healthy smile. Our entire dental staff strives to provide you with the best cutting-edge technology in today's market.
Our sterilization technique is at its highest. And we make sure that we are monitored by a third company to ensure that we give you the most sterile instruments in your mouth. The care and comfort of our patients are of utmost importance.
Whether you are searching for an advanced dentist for your cosmetic needs (Lumineers, Snap-On Smile, Invisalign and Sapphire Professional Whitening) or if you are just trying to find general dental care, you have come to the right place.
We take the time to listen carefully to your expectations, provide our patients with compassionate personal and professional dental care and develop a treatment plan that will help you achieve those goals whether it be function, comfort, aesthetics or all three!
Contact us today to learn more about the general, restorative and cosmetic dentistry procedures offered at Gorgeous Smile Dental.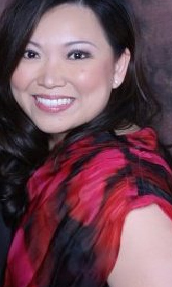 Dr. Precilyn B. Silvestre-Melo, DDS
Certified Board Member (2002)
Dr. Silvestre- Melo's dental practice in Newark and San Jose, California is devoted to restoring and enhancing the natural beauty of your smile using conservative, state-of-the-art procedures that will result in beautiful, long lasting gorgeous smiles.
Invisalign Certified
Lumineers Certified
Snap-On smile Certified
Sapphire Certified
I was never a fan of the dentist, but really who is? I can honestly say that you should absolutely see Dr. Precilyn Silvestre! She and her staff are like seeing family. Very caring, compassionate, and make sure that you are aware of any fees, and next steps. I honestly say I am looking forward to returning, and finishing my teeth. I am sure to have a winning smile with this team! Thank you for everything!
Dr. Ponciano C. Melo Jr., DDS
President & CEO - PBS Dental Corporation
Ponciano Melo is the husband of Dr. Precilyn B. Silvestre-Melo and is currently serving as the President and Chief Executive Officer of PBS Dental Corporation.
He received his Doctorate in Dental Medicine/Surgery in Centro Escolar University Mendiola, Manila, Philippines in 1994.
Aside from his decades-long experience in the field of dentistry, Ponciano is also a former award-winning recording artist in the Philippines who is known by his stage name, John Melo.