CALIFORNIA DENTAL CLINIC - AFFORDABLE DENTIST SAN JOSE NEWARK FREMONT PALO ALTO SAN FRANCISCO Ca
BEST DENTIST SAN JOSE CALIFORNIA DENTAL CLINIC OFFICE– We are the most affordable Dental Clinic Office in San Jose Ca 95133 and Newark Ca 94560 too near to Palo Alto Ca, Fremont Ca and San Francisco Ca California. World-class innovations, daily dental promos and package deals, dental insurance for invisalign, lumineers, veneers, tooth extraction, teeth whitening, and other premium quality services are what separate us from others!
OUR COMMITMENT TO SERVICE. We are offering superior patient care with the belief that everyone deserves the self-confidence that comes with having a beautiful and healthy smile. Our entire dental staff strives to provide you with the best cutting-edge technology in today's market.
Our STERILIZATION TECHNIQUE is at its highest. And we make sure that we are monitored by a third company to ensure that we give you the most sterile instruments in your mouth. The care and comfort of our patients are of utmost importance.
Whether you are searching for an advanced dentist for your cosmetic needs (Lumineers, Snap-On Smile, Invisalign and Sapphire Professional Whitening) or if you are just trying to find general dental care (Regular cleaning, Deep Cleaning, Tooth Extractions, Dental X-rays, Intra-Oral Imaging, Dental Exams, Emergency Palliative, mouth-guards or night-guards, Oral Cancer Check, Gum Disease, Dental Sealants, Tooth-Colored fillings, Periodontal Treatment, Root Canal treatment, Dentures & Partials or much more, you have come to the right place.
We take the time to listen carefully to your expectations, provide our patients with compassionate personal and professional dental care and develop a treatment plan that will help you achieve those goals whether it be function, comfort, aesthetics or all three!
Health Insurance Portability and Accountability Act of 1996 (HIPAA)
HIPAA Compliance is one of our advantages compared to others. Why? You are SECURED and your PRIVACY is our urgent mandate! All your information are 100% SAFE, PRIVATE, and CARED.
Contact us today to learn more about the general, restorative and cosmetic dentistry procedures offered at Gorgeous Smile Dental.

Not yet convinced? Please read the Reviews below as how we treat our patients
Why read reviews? Honesty is the best policy and considering the fact that YOU ARE TOO SPECIAL to us and YOU are VALUED or CARED so much, we gathered all reviews from various sites for your reference. It will be your decision-making factor why you should choose us.
Great! Dr. Silvestre was recommended to me from family and I will be recommending to more family and friends. They fit me in right away and were ready for me as soon as I got there. Explained everything to me and answered all my questions so I was comfortable and understood what needed to be done. Super nice and friendly staff from the dentist to the assistant and Anne at reception. They did a great job, were very affordable and even called that same evening to see how I was feeling.
My son and I had an appt with Dr. Precilyn Silvestre-Melo today. This was not our first time here. She and her staff are awesome! My son's first visit here, he was very anxious and nervous. She and her friendly staff slowly eased him in and took their time with him, assuring him the whole way through. By today's visit, he was like a seasoned pro. While I was talking to her assistant, he went in with out any coaxing and I find him sitting in the chair chatting with another staff member getting ready for Xrays. Wow! As for me, I've been through a lot of dentists in my life and I can say with confidence that Dr. Silvestre-Melo is exceptional! She makes sure that I'm comfortable and well taken care of throughout my visit. Hands down the best!
Great office. Friendly and professional staff. And the Doctor was more than happy to educate me on veneers and set me up on the path to an amazing smile! HIGHLY RECOMMENDED!
Dr.Precilyn Silvestre-Melo is one of the best dentists in bay area and if the surrounding areas. First of all, she is a very skilled dentist. She knows exactly what the patient needs and what to do. She is very kind,gentle ,calm and caring too. I had a life changing smile make over under her care and I am really happy and highly satisfied of her work. She did 4 full porcelain crowns which looks and feels like real teeth. The color and texture are just like the rest of my teeth. I highly recommend her and her clinic. Check her out.
I was glad that I disregard all the bad reviews regarding this dental office! I got to experience services from their accommodating staff. They were very approachable and they would give me the best day that I could go to have a consultation for my teeth. They would give me the best advice to bring back my beautiful smile. Especially Dr. Silvestre-Melo, she's very friendly and hands on to her patients. Awesome! Will surely recommend them to my loved ones and friends!
I finally went to my appointment at the San Jose location and I was blown away by the service! I was nervous to come in due to the scheduling fiasco but Dr. Silvestre and her office really welcomed me. Everyone who worked on my teeth for my x-rays and cleaning were gentle and thorough. I don't know too much about dental technology but I was very amused that I got to see the X-rays of my teeth in digital format right in front of me. I even learned a little more about teeth. They didn't shame me for not flossing daily (I know, I know I should floss daily--I'm slowly working my way up to daily, I swear!). She even took the time to explain my situation with my wisdom teeth and was kind enough to advise me on how to proceed with looking for a oral surgeon. Major bonus points for the little welcome gift they gave me! I've never been this excited to see the dentist again. Can't wait for my appointment in January 😉
I was never a fan of the dentist, but really who is? I can honestly say that you should absolutely see Dr. Precilyn Silvestre! She and her staff are like seeing family. Very caring, compassionate, and make sure that you are aware of any fees, and next steps. I honestly say I am looking forward to returning, and finishing my teeth. I am sure to have a winning smile with this team! Thank you for everything!
I'm that person that has pure anxiety at the dentist. Â Dr. Silvestre professionalism made the experience calm and less stressful. Â She has very light hands. Â The staff is also very nice and very knowledgeable. Â Awesome team in Newark.
I love coming to Dr. Silvestre - every time I have needed something looked at or done it has always been fixed immediately and with zero issues. And if I have an issue afterwords (like a filling not fitting right that's hard to notice since my mouth is numb) she's always willing to go back and fix it with no problem! I actually had my tooth broken during surgery to remove my tonsils recently and she fixed my tooth in a matter of 30-45 mins - not to mention it was my TOP FRONT tooth and it looks amazingly beautiful even compared to what it used to look like before it was broken! I trust her and her advice. I have never been done wrong here by her or her staff. I also love that they recognize my mother and myself every time we come in and remember both of us by first name - it's a very friendly and kind environment.
The dreaded trip to the dentist as my son's teeth got major problems despite his brushing and flossing. Saw Dr Ajie Silvestre-Melo today and I went first so he can see the tools she uses and have an idea of what she does. When it was his turn, she was super patient with him, explaining every step as she goes. Finally got that huge gap fixed just in time for preschool! The bonus: no anesthetics needed!! Love her! Thank you Dr. Silvestre-Melo!!
We have been in Dentistry for a decades and we are honed with many struggles or hardships that made us the best Dental Clinics here in California! Thus, we are 100% tested and proven in providing unmatched DENTAL CARES with PASSION, DEDICATION, and LOVE for our patients.
You will be the VIP as you enter the clinics. All your previous frustrations, bad experiences, problems with other dental clinics are already addressed. The decades-long experience will guarantee the best dental clinics experience ever in your entire life! Thanks to our research team and all staff for making the most complicated issues and concerns too easy to solve with precision. As we have said, YOU ARE SPECIAL here in our clinics thus feel free to ask your requests.
There are a lot of clinics in US but the most important thing to consider is the LONG TERM COMMITMENT of CARE with AMAZING DEALS and PROMOS or PACKAGES!
Precisely,  ECONOMY or AFFORDABILITY, AMAZING QUALITY, INNOVATIVE TECHNOLOGY SOLUTIONS, and GENTLE CARE do coexist and whether you like it or not, in the long run BUDGET still matters.
Thanks to Gorgeous Smile team because we are too generous by providing financial assistance through giving LOWEST COST, ZERO INTEREST MONTHLY SCHEMES, or DENTAL INSURANCE that will help you gain FINANCIAL FREEDOM!
We CARE for you and we PROMISE that we will be together in your journey… Our team is always online via CHAT or simply FOLLOW us in SOCIAL MEDIA!
We will be here when your Dental Health needs SOLUTIONS or when you need someone to talk – we will WELCOME you with OPEN ARMS and GORGEOUS SMILE!
These are some of our favorite

motivations

 for us from Patch Adams,

Bernie Sanders, and much more

 to give us reason why WE MUST CARE for our DENTAL HEALTH

:
Our job is improving the quality of life …  (OUR CALLING)
You're focusing on the problem. If you focus on the problem, you can't see the solution. Never focus on the problem… (SOLUTIONS-ORIENTED)
You treat a disease, you win, you lose. You treat a person, I guarantee you, you'll win, no matter what the outcome…(WE CAN BE FRIENDS)
Patch Adams
Look, if you have somebody who doesn't have health insurance, who doesn't have a doctor or dentist, and in order to deal with their cold or flu or dental problem, they go to an emergency room – in general, that visit will cost ten times more than walking into a community health center. 
Bernie Sanders
Dentistry is not expensive, neglect is. ~Dental Saying
I find that most men would rather have their bellies opened for five hundred dollars than have a tooth pulled for five. ~Martin H. Fischer (1879–1962)
Prevention is better than cure.  Desiderius Erasmus
Individuals will achieve healthier lifestyles when prevention and wellness programs are accessible and available in their workplace, through their health provider, and in their communities. Rob Wittman
DO YOU NEED MORE REASONS?
Come to think of it – if the eyes are the window to the soul, then the mouth is the window to the body…
Do you know that more than 90% of all systemic diseases have some form of clinical presentation in the mouth (Academy of General Dentistry).
The mouth plays many important physiologic roles (digestion, respiration and speech), it also holds important clues to overall health issues. The mouth is one of the first places to show signs of a medical condition so regular dental visits are imperative for the detection of early signs and symptoms of systemic diseases.
Therefore, it's URGENT to make our DENTAL HEALTH a priority and never take it for granted… as we have said, BETTER SAFE THAN SORRY!
SAVE NOW! MONEY SAVED, IS MONEY EARNED!
Rule No.1: Never lose money. Rule No.2: Never forget rule No.1. Warren Buffett


To give real service you must add something which cannot be bought or measured with money, and that is sincerity and integrity. Douglas Adams


"Never spend your money before you have earned it." —Thomas Jefferson
"It's not how much money you make, but how much money you keep, how hard it works for you, and how many generations you keep it for." —Robert Kiyosaki
"The way to build your savings is by spending less each month."
-Suze Orman
Many people take no care of their money till they come nearly to the end of it, and others do just the same with their time. -Johann Wolfgang von Goethe
What are these quotable quotes all about? Seriously, these quotes emphasize the value of saving pennies that will eventually become earnings. 
Savings is not all about keeping pennies but also choosing the best price that is when accumulated will be a BIG EARNINGS! Literally you will save if you avail any coupons, deals, packages and much more promotions out there!
You are very important! The most fulfilling for us is we helped you to SAVED as much as possible. Thus, our dental clinics in California used to give discounts and some perks as you visit the clinic.
 How does it work? Plain and simple, you will get almost half savings when you CALL US and BOOK ONLINE! The moment you contact us and mention that you get the information from our website we will not hesitate to give you huge price drops as part and parcel of our website promotions.
There are many third-party firms or agencies that give discounts in behalf of us but CALLING US DIRECTLY and BOOKING ONLINE via our online forms will trigger our team to PRIORITIZE YOU ALL THE MORE!
Why is that so? When you visit our website and call us, it means to say that you intentionally and eagerly need bucks of savings. The mere fact that we are always with active promotions, SIMPLY CONTACT US and you can freely tell us what you need and we will give you candid answers with BIGGEST SAVINGS eventually!  
Alright, do you need more? You might not interested in any insurance and for sure you are not knowledgeable enough on it or you have no time to study about it thus you will tend to use other ways to get savings.
As a matter of fact, it is already anticipated and so Gorgeous Smile just made a Discount Plans that you can choose from. This is what we called as a Dental Discounts Plans.
What is it all about? This is somehow one of the best way to SAVE form dental expenses via a HUGE discounts! How? CALL US NOW!
You CALL US and mention that you get this information in our website and then tell us what you need! Very simple isn't it?
We reiterate, MONEY SAVED, is MONEY EARNED! CALL US NOW!
Newark Dental Clinic 5910 Thornton Ave. Ste. B Newark, CA 
94560 
510-792-4525 
drpmelo@gorgeoussmiledental.com
San Jose Dental Clinic 750 North Capitol Bldg. C Suite 8 San Jose, CA 
95133 
408-926-2221 
drpmelodds@gorgeoussmiledental.com
DO YOU NEED FURTHER FINANCIAL HELP OR ASSISTANCE?
You are too CARED by our team thus like what we have mentioned we already have the solutions to almost all of your dental concerns  whatever it is!
Would you believe that Gorgeous Smile Dental Team already laid down the cheapest or affordable plans for you to choose from? Yes absolutely! That's how much we love our patients! Here we go.
PPO Dental Insurance Plans
PPO Dental Insurance Plans is also called as dental PREFERRED PROVIDER ORGANIZATIONs is the most flexible and offer better services, have less limitations.
HMO Dental Insurance Plans
HMO Dental Insurance Plans or dental HEALTH MAINTENANCE ORGANIZATIONS is often more affordable than PPO due to lower premiums. 
We still have more best options please do call or contacts us in order to help you to choose the best suitable to your needs.
If you need further details about Dental Insurance read our blog
Below are the list of our network that you can use as reference. This is a proof of how STABLE we are and the mere fact that we have a number of PARTNERS, rest assured that you will get the BEST from us! PROMISE!

Advantica Dental Network PPO
Connection Dental Network

Aetna
Dental PPO/PDN

AIG
SmileMax (Administered by Careington International and Dentemax)

Ameritas
Classic (PPO)

Anthem Blue Cross
Dental PPO

Assurant Employee Benefits
Assurant Dental Network PPO
Assurant Focus Dental Network PPO

Best Life And Health
CONNECTION Dental (through PPOUSA)

Blue Cross Blue Shield
BlueCard® PPO/EPO
Medicare Advantage PPO

Blue Cross Blue Shield of Arizona
BluePreferred Dental(PPO)

Blue Cross Blue Shield of Florida (Florida Blue)
Dental – BlueDental Choice & Choice Plus (PPO)
Dental – BlueDental Choice Copayment (PPO)

Blue Cross Blue Shield of Illinois
BlueCare Dental (DPPO)

Blue Cross Blue Shield of Texas
BlueChoice PPO Plan

Blue Shield of California
Dental PPO (Individual plans)
Federal Employee Health Benefit Program PPO

CareFirst Blue Cross Blue Shield
Preferred Dental (PPO)

Careington
Care Platinum POS Plan
Care POS Plan

Cigna
Cigna Dental Care HMO
Cigna Dental EPO: Radius Network
Cigna Dental PPO
Cigna Dental PPO: Radius Network

Connection Dental
CONNECTION Dental Plus
GEHA Connection Dental Federal

Coventry Dental
Employer-sponsored

Dearborn National
PPO

Delta Dental
Delta Dental Network Premier
Delta Dental PPO
Delta Dental PPO Plus Premier
DeltaCare USA (HMO)

Dental Benefit Providers
CA Select Managed Care Direct Compensation
Dental Options PPO
In Network Only PPO – INO
National PPO Network
PPO
PPO Discount Plan Network

Dental Network of America
DPPO

DentaQuest
Access ePPO PPO
Access PPO
Choice PPO

Dentegra
Basic Plan

Dentemax
Dental Solutions Value Card Program

Empire Blue Cross Blue Shield
PPO

Excellus Blue Cross Blue Shield
Dental Blue PPO

Fidelio Dental
PPO

First Dental Health
PPO
PPO & EPO

Florida Blue: Blue Cross Blue Shield of Florida
Dental – BlueDental Choice & Choice Plus (PPO)
Dental – BlueDental Choice Copayment (PPO)

GEHA
CONNECTION Dental Network

Guardian
Dental PPO
DentalGuard Alliance
DentalGuard Alliance / DentalGuard Preferred
DentalGuard Preferred Select
PPO: DentalGuard Preferred

GWH-Cigna (formerly Great West Healthcare)
PPO

Health Net
Health Net PPO Commercial

Horizon Blue Cross Blue Shield of New Jersey
Horizon Dental PPO
Horizon Dental PPO Access

Humana
PPO/Traditional Preferred

Liberty Dental
Independence PPO

Lincoln Financial Group
DentalConnect (PPO)

MetLife
PDP
PDP Plus (Preferred Dentist Program)

Moda Health
Delta Dental PPO

Nationwide
Multiflex Dental Insurance

OneNet PPO
One Net Dental PPO Network

Premier Access
Dental PPO

Principal Financial Group
Principal Plan PPO

Prominence Health Plan
Northern Nevada Dental
Southern Nevada Dental

Reliance Standard
PPO

Sele-Dent
NY/NJ Sele-Dent Provider

Solstice
Solstice PPO
Stellar Advantage PPO

Sun Life Financial
Connection Dental

TDA (Total Dental Administrators)
PPO

UniCare
Dental PPO

UnitedHealthcare
Dental PPO
In Network Only PPO – INO
Once and for all, talking to us will save you TIME, MONEY, EFFORT or even STRESS! You will be eased when you contact us promise! You will receive FREE CONSULTATION and more PERKS instantly the moment you reach us! It is not all about money, it is all about CARE and LOVE for our PATIENTS and humanity as a whole!
So what are you waiting for? CALL US NOW or BOOK ONLINE NOW!
REFER A FRIEND NOW AND GET MORE PERKS!
At Gorgeous Smile Dental, we value and appreciate every effort anyone can do to put in a good word, especially when you share about the wonderful service you have experienced with us.
As part of our gratitude and commitment to giving utmost care and comfort, as well as a way of giving back for your loyalty, we are offering a special promo made just for you!


DO YOU WANT MORE? REFER A FRIEND NOW AND GET MORE PERKS FROM US!

Do you have friends, family members, or anyone that need dental care? Bring it on! We have surprises for you. Not only for your referrals but for you TOO!
What will you get? Be surprised with what you can gain from just telling about us to your colleague in the workplace, classmate, neighbor or chance acquaintance in the park!
If you have any friends, relatives or co-workers who don't have a dentist, be sure to tell them about our practice.
It would be great to have more patients like you in our clinic. And if you ever do refer someone to us, please tell them to mention your name when they call. We like to thank those who are helping us to build our practice.
Here at Gorgeous Smile Dental, you are cared for, you are valued and most of all, you are appreciated.
So help us get the word out and we'll give you exciting promos and a whole lot of interesting stuff.
Contact us at our Newark Address at: 510-792-4525 or visit us at 5910 Thornton Ave. Suite B, Newark California.
You may also refer that friend or relative of yours in our San Jose clinic inn 750 North Capitol Building C Suite 8 San Jose, California. Call us up at 408-926-2221
Hurry and you might just get the chance on early discounts and promos exclusive when you help bring a friend to that smile they've always wanted.
REFER A FRIEND, GAIN REWARDS! REFER A FRIEND, GAIN REWARDS! REFER A FRIEND, GAIN REWARDS!
PROMO! PROMO! PROMO! PROMO! PROMO! PROMO! PROMO! PROMO! PROMO! PROMO!
AMERICAN DENTAL ASSOCIATION CERTIFIED PARTNER
Being a certified partner of AMERICAN DENTAL ASSOCIATION or ADA will also give you the guarantee that GORGEOUS SMILE DENTAL is adhering to world-class and state-of-the-art dental practices. The patient-centered ADA norms and culture is a must thus you are rest assured that all services in the dental offices in NEWARK Ca , SAN JOSE CA and in the entire California are 100% PREMIUM plus top of the line with ZERO COMPROMISES!
So what? You might ask it and you are granted with benefit of the doubt however the moment you find a dentist near you that is a member of ADA  YOU ARE ALREADY SECURED! Why? Because we are all advocates of ORAL holistic CARE no matter what happens.  
The ADA has always been a patient-centered, science-based and ethically-driven association and will forever be. Founded in 1859, American Dental Association is the biggest dental association, representing more than 161,000 dentist members. Since then, the ADA has grown to become the leading source of oral health related information for dentists and their patients. The ADA is dedicated to its members and to the improvement of oral health. The vision of the ADA is to be the recognized leader on oral health with its mission to help all members succeed.
The ADA works to advance the dental profession on the national, state and local level. Membership in the national organization includes membership in one of our 53 state and 545 local dental societies.
Once and for all, Gorgeous Smile Dental as part of ADA will always be on point and law-abiding plus PATIENT-CENTERED dental office in CALIFORNIA! We claim that WE ARE THE BEST DENTAL OFFICE EVER.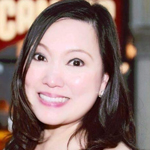 Dr. Precilyn B. Silvestre-Melo, DDS
Certified Board Member (2002)
When you combine care and expertise in one person, maybe you'll have a hard time finding one that could fit the criteria.
But when you do, you know you've hit the jackpot.
Enter Dr. Precilyn Silvestre-Melo, one of the best dentists in California that you can meet. Ask the many satisfied customers that has went through her careful hands and know for yourself that she's worth the visit.
Situated in Newark, California, Dr. Silvestre- Melo's dental practice is devoted to enhancement and restorative procedures that will enhance the natural beauty of your smile. An expert in her field, the amiable dentist has perfected her craft to give the utmost comfort and best results to any patient.
Backed by a team of dedicated dental assistants and competent front desk, her two clinics in Newark and in San Jose can be considered not just a simple clinic but also a cozy and hospitable place welcoming enough for another visit.
Dr. Silvestre- Melo's dental practice in Newark and San Jose, California is devoted to restoring and enhancing the natural beauty of your smile using conservative, state-of-the-art procedures that will result in beautiful, long lasting gorgeous smiles.
Invisalign Certified

Lumineers Certified

Snap-On smile Certified

Sapphire Certified
Here at Gorgeous Smile Dental, we are committed in giving you the best possible service. We offer a holistic approach in each and every treatment. That includes our passion in ensuring that your overall oral health is in tip-top shape from the dental exams to that smile you wear after you've visited our office. 
Getting your teeth and gums cleaned will help fight off Periodontal disease. Likewise, it is a pivotal part of anyone's hygiene that should never be discarded. Sometimes we forget that this is one of the most important parts of any dental procedure. With Dr. Silvestre-Melo, we ensure you her wide expertise in making that wide smile healthier. 
It's time you experience a root canal with very little to no patient discomfort. Haven't you experienced having a root canal done? In this day and age, this is important to maintain oral health. In GSD, there's no need to worry about pains and aches as our personnel and lead dentist is all about care and compassion.
Whiten your teeth with Sapphire Whitening System that uses a potent Sapphire Plasma Arc Light that comes with a professional grade teeth whitening gel. Book now to save that pearly whites from becoming otherwise. Here at Gorgeous Smile Dental, we ensure pristine service that reflects in our output. 
Tooth-colored fillings provide an excellent seal to areas affected by cavities. If you're feeling down about those not-so-pearly whites, come on down at our clinics in Newark and San Jose. Dr. Precilyn Silvstre-Melo will surely find a solution to that nagging problem of yours. Minus the hassle, and plus the comfort. 
Crowns can dramatically increase the appearance and functionality of your teeth. These aren't literal metal ware you ware on your head, but if you'll try out our services here at Gorgeous Smile Dental, you'll surely feel like royalty. The services are definitely fit for kings and queens!
No one need worry about losing a tooth or having none of them at all as our clinic offers top of the line services in restoring that beautiful wide smile of yours in no time. Be on track at those social parties and formal gatherings where your smile is always ready for that groupie.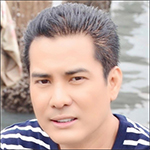 Dr. Ponciano C. Melo Jr., DDS
President & CEO – PBS Dental Corporation
Ponciano Melo is the husband of Dr. Precilyn B. Silvestre-Melo and is currently serving as the President and Chief Executive Officer of PBS Dental Corporation.
He received his Doctorate in Dental Medicine/Surgery in Centro Escolar University Mendiola, Manila, Philippines in 1994.
Aside from his decades-long experience in the field of dentistry, Ponciano is also a former award-winning recording artist in the Philippines who is known by his stage name, John Melo.
Of course Dr. Precilyn Silvestre-Melo would have not been a success as she is if not by the backing of one of the most important persons in her life.
That person is Ponciano C. Melo Jr., DDS, the proud husband of Dr. Silvestre-Melo.
A dedicated partner and workhorse of a businessman, the President and CEO of PBS Dental Corporation has always been supportive of the dental business of the family.
An award winning recording artist in his heyday in the Philippines, Dr. Melo now shifts his focus to managing the business which has now grown to different fields but their bread and butter remains in the dental enterprise.
Apart from this, Dr. Melo is planning to venture into dental consultancy as well. He sees this as another way of challenging himself which will also aid the company in addition to his broad expertise in handling people and businesses.
He received his Doctorate in Dental Medicine/Surgery in Centro Escolar University Mendiola, Manila, Philippines in 1994. He was known as the up and coming singers in the Philippines in the early 90s but his passion to finish his doctorate prevailed.
But the industrious singing doctor sets his eyes on a comeback in the music scene known in his stage name John Melo. His latest offering is the song "Malapit Na Ang Pasko"- a Christmas song for all OFWs and Filipinos worldwide.